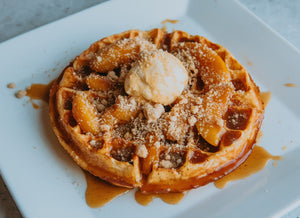 Hooray for the Weekend!
Unwind from the week with Waffle Weekends at The Chocolate Season. Seven unique waffle creations with our infamous waffle recipe (recognized by Food Network) :) We love giving you a delicious reason to reconnect with friends and family!
Serving Waffles 8am to 1pm. Store closes at 2pm.